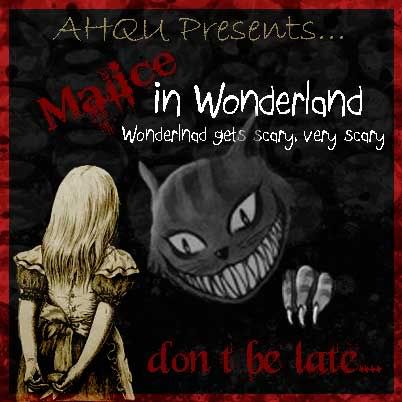 My Halloween group, AHQU - Artistic Halloween Queens Unite - is having an awesome group theme for August. Malice in Wonderland, it's Wonderland - only twisted!
If you love Halloween or if you're curious what Wonderland would look like on the Dark Side, you will love this!
Some of the most talented Halloween artists on eBay team up to bring you this fabulous event. Click the banner above to visit AHQU's auctions and stay tuned for my Malice in Wonderland work in progress....coming soon!